The very enthousiastic Manuel rents out 2 airconditioned rooms with private bathroom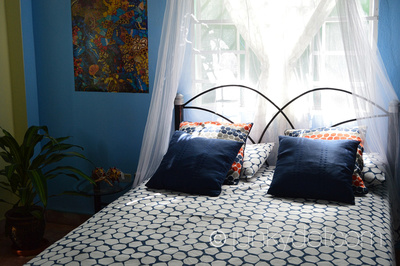 Hostel Las Margaritas (Municipality of 10 de Octubre)
Today, in this municipality, families, artists, celebrities, etc. continue to make it a worthy place to visit ...
More info about this casa in the
Cuba Casa Directory app
Maria has a lovely casa with a real female touch, flowers, colors, cozy corners and a rooftop terrace with a view in the streets of Centro Havana
This Casa is perfect for female travelers who like to have a safe place. Mario is a very nice man and will take care of you as if you are his daughter
Apartemento Martha
Independent apartment in Havana Center close to Carlos III supermarket. If you stay for a long time the price could be adjusted ...
More info about this casa in the
Cuba Casa Directory app
The owners of the casa particular make you feel as if you are home. Very optimist and friendly people
Casa Martha rent a private apartment with all facilities including a balcony facing the streets
The casa particular from Mary and Miguel is built in the 1913, located in the same block as the famous nighclub Casa de La Musica
Colonial casa has extremely high ceilings. It is off the main street so relatively quiet at night
Casa Miriam is a complete restored colonial casa particular built in 1883 located in the neighborhood of Centro Havana with more than 5 meters high wooden ceilings
CENTRO HAVANA
CASA PARTICULAR PAGE 11
| 1 | 2 | 3 | 4 | 5 | 6 | 7 | 8 | 9 | 10 | 11 | 12 | 13 | 14 | 15 |